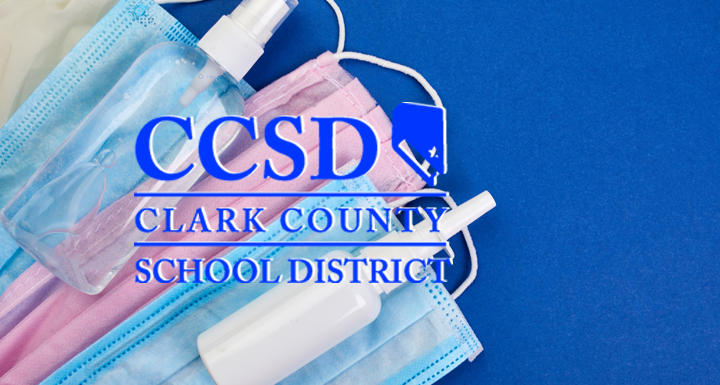 18 Jul

Updated health and safety guidance
COVID-19 Positive Cases Dashboard
 Click here to access CCSD's COVID 19 Positive Cases Dashboard.
The dashboard allows students, parents, staff and the public to locate and identify which schools and work locations have had or currently have positive COVID-19 cases. Cases displayed on the dashboard are cumulative cases tracked since March 16, 2020 for staff and students.
It is important to note that data utilized to update the dashboard are based on internally confirmed and self-reported COVID-19 positive lab results.
Updated Health and Safety Guidance
The Clark County School District is implementing the revised Plan for the Safe Return to In-Person Instruction and Continuity of Services.
The plan includes COVID-19 mitigation strategies for low, medium, and high levels of transmission. Pertinent information during the current community (transmission) level is included in the Reopening Guidance below.
Revised Plan for Safe Return to In-Person Instruction (PDF)