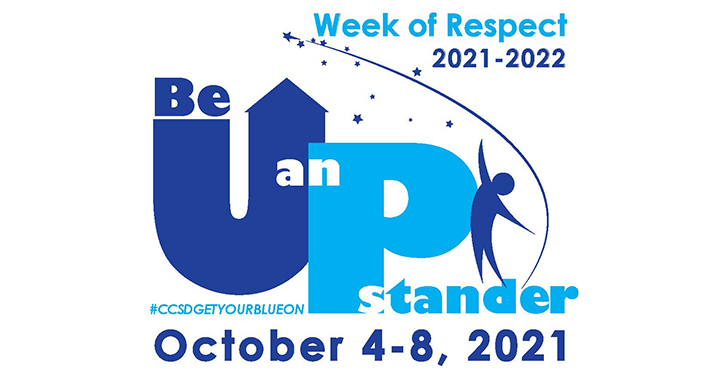 02 Oct

CCSD celebrates Week of Respect

Per Nevada Revised Statute 236.073, Governor Sisolak has proclaimed the first week in October as the Week of Respect.   This direct initiative requires the Clark County School District (CCSD) to ensure consistent intervention and prevention of bullying and cyberbullying in all schools and work environments.  The week of respect begins on October 4, 2021, until October 8, 2021.

CCSD developed the online Canvas Week of Respect 2021 Guide in an effort to support schools in implementing activities that support a safe and respectful learning environment. The guide provides suggested resources, activities, and lesson plan ideas with a focus on preventing bullying and cyberbullying.

In addition to the guide, the Nevada Department of Education has developed a website that focuses on resources in bullying prevention for students, families, and school staff.  The site is https://doe.nv.gov/SafeRespectfulLearning/Week_of_Respect/.

The Week of Respect launches a year-long effort to enhance a safe and respectful learning environment.

Watch Superintendent Jara's Week of Respect video, here.

CCSD's "Week of Respect" theme is "Be an Upstander." On Friday, Oct. 8 wear blue and share photos on social media using hashtag #CCSDGetYourBlueOn.