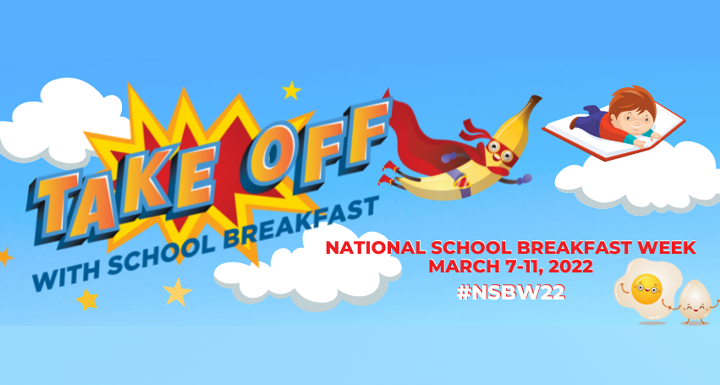 04 Mar

CCSD celebrates National School Breakfast Week

To encourage more families to take advantage of the healthy choices available with school breakfast, Clark County School District (CCSD) schools celebrate National School Breakfast Week (NSBW) March 7-11, 2022. The NSBW campaign theme, "Take Off with School Breakfast," reminds the entire school community that school breakfast provides a healthy and energizing start to the day for students.

Breakfast offered by the CCSD Food Service Department features fresh and tasty menu selections that meet federal nutrition guidelines. CCSD offers school breakfast free to all students in the District. Research shows that student participation in school breakfast has led to improved academic performance, reduced behavioral problems and improved nutritional status.

Throughout the pandemic, millions of children have received school breakfast every school day in cafeterias, classrooms and even at home. NSBW highlights the importance of school breakfast and the critical role school nutrition professionals play in helping children succeed in and out of the classroom.

Parents and students can follow the fun on social media by following @CCSDfoodservice and using the hashtag #NSBW22.