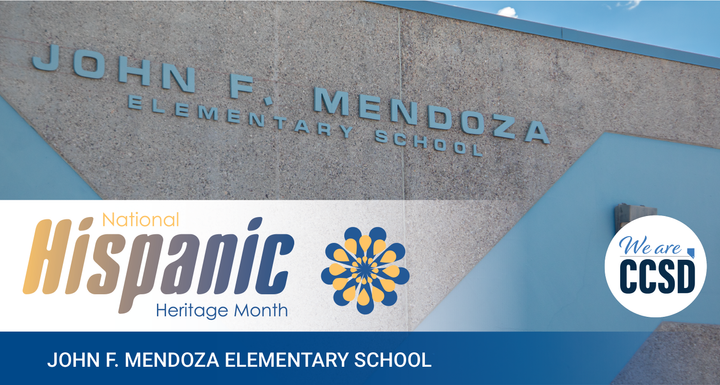 18 Sep

CCSD celebrates its namesakes: John F. Mendoza

Judge John F. Mendoza was born on January 13, 1928 in Las Vegas, NV.  He was a student at Las Vegas High School and the captain of the school's football team in 1944, leading the team to many victories as a running back. The Wildcats' 1944 team drew capacity crowds at the field in downtown Las Vegas, while also setting another high standard with a long list of players who eventually entered the legal profession. The team was inducted into the Southern Nevada Sports Hall of Fame. 

Judge Mendoza served in the U.S. Army and attended the University of Notre Dame on a football scholarship. He graduated Juris Doctorate, cum laude from Notre Dame in 1951. He served as Clark County Deputy District Attorney from 1951-55. He was Justice of the Peace for Las Vegas Township from 1955-57 before being named North Las Vegas City Attorney from 1958-59. Mendoza was elected Clark County District Attorney in 1960, serving in the position until 1962. He was also a partner in the law firm of Mendoza Foley & Garner from 1957-66. Later, he and his wife, Eva Garcia Mendoza, partnered at Mendoza Garcia Mendoza.  

In 1966, Judge Mendoza was elected District Court Judge of the Eighth Judicial District for Nevada, one of the most notable roles he served until 1990. He specialized in juvenile justice from 1969-1984. Judge Mendoza also held many important roles in the Las Vegas community including president of the Latin Chamber of Commerce, chairman of the Nevada Public Service Commission and the Transportation Service Authority, co-founder of the Court Appointed Special Advocate Program (CASA) and many more. 

He passed away in 2011 after a brief illness. John F. Mendoza Elementary School opened in 1990.