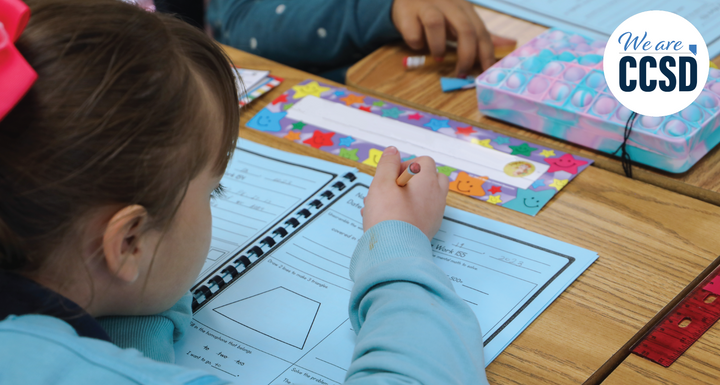 15 Nov

CCSD celebrates American Education Week, Nov. 13-17

The Clark County School District (CCSD) is celebrating American Education Week (AEW), which is from November 13-17. The week highlights the hard work and accomplishments of students and staff. AEW is a nationally celebrated observance to honor public education and those who make a difference every day in the lives of young people. 

CCSD recognized public education staff and students all week long: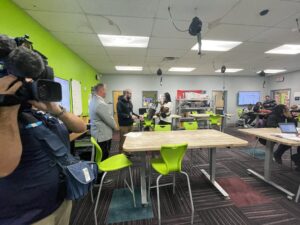 On November 13, Lied STEM Academy educator Kyle Murrell was surprised with tickets to the Formula 1 Las Vegas Grand Prix. He will also be recognized for his hard work during pre-race activities, including the opportunity to hold the American flag during the National Anthem.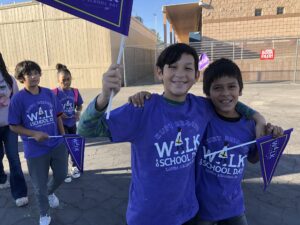 On November 14, Students and staff at Laura Dearing Elementary School, CCSD Safe Routes to School and Police Department honored Ruby Bridges' brave walk to school on November 14, 1960, by participating in a special morning walking parade for Ruby Bridges Day. This parade promoted safe and inclusive schools and communities for all.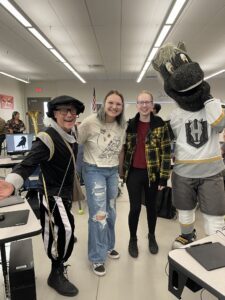 Southeast Career and Technical Academy students Zyler and Kathryn were also recognized on November 14, as winners for the Henderson Silver Knights Jersey Art Contest. The players will wear the jerseys with their art during the Hockey Fights Cancer Knight game on February 3, 2024.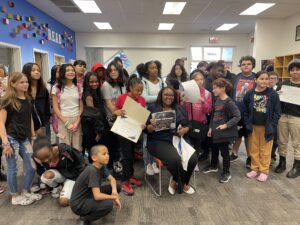 Ta'cheiska Robinson, Student Success Advocate at Cram Middle School, was surprised with tickets to NBA G League Ignite and Henderson Silver Knights games for Education Support Professionals Day on November 15. She'll be recognized for her accomplishments during the Ignite game on November 19.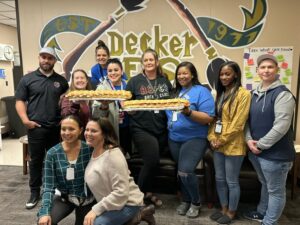 CCSD proudly celebrates its substitute teachers on Substitute Educators Day on November 17. We recognize the important role they play in educating our students and thank them for all they do!