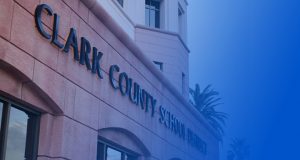 08 Jan

CCSD Board of School Trustees elects officers

The Clark County School District (CCSD) Board of School Trustees elected Trustee Lola Brooks as Board president during the work session Wednesday morning.

Trustees also elected Trustee Linda P. Cavazos as Board vice president and Trustee Danielle Ford as Board clerk during the meeting.

The newly elected officers will officially take over their roles at the regular board meeting on Thursday, Jan. 9, 2020.

To learn more about the Clark County School District, visit ccsd.net.