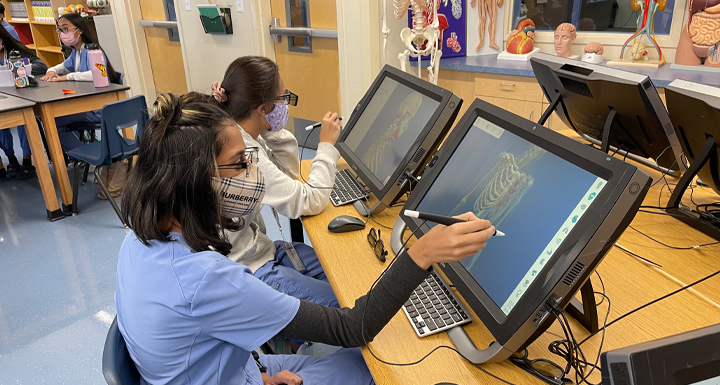 25 Dec

Jan. 11 is deadline to apply for CCSD Magnet Schools

Families in Southern Nevada are invited to apply to any of the 41 Magnet Schools in the Clark County School District (CCSD) through January 11, 2022. The CCSD Magnet Schools and Career & Technical Academies Department will be hosting both in-person and virtual Magnet 101 Parent Workshops over the coming months and a Choice Fair for families interested in learning about the various magnet programs throughout the District.

CCSD is proud to announce the new John C. Fremont Professional Development Middle School, Home of the Fremont Academy of Medical Sciences. This new magnet school will open in the 2022-2023 school year. Fremont will be a whole school STEM magnet school and will focus on the Medical Sciences to provide students opportunities to explore careers in healthcare and build foundations in biomedicine, forensic science, medical assisting and more. Students who currently attend the school will be automatically enrolled in the program. Students entering the school as 6th graders in 2022-23 will need to apply. Families who are zoned for the John C. Fremont Professional Development Middle School will receive additional information about the program in the coming months.

The CCSD Magnet Schools Department will continue to offer kindergarten as an option at 10 CCSD elementary Magnet Schools and one K-8 Magnet School.

Information regarding application criteria is available online at magnet.ccsd.net.

A lottery will be conducted for any program when there are more qualifying students than available seats.