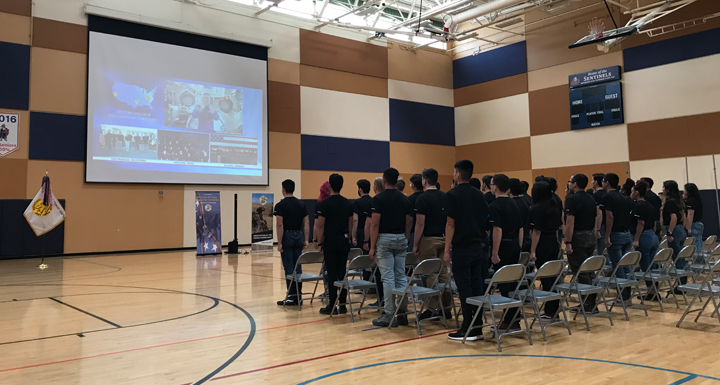 26 Feb

Army oath of enlistment to CCSD recruits from space

Veterans Tribute Career & Technical Academy (VTCTA) hosted a U.S Army nationwide live oath of enlistment ceremony from space on Feb. 26.

Col. Andrew Morgan, NASA astronaut and U.S. Army soldier, administered the oath from the International Space Station to more than 900 future soldiers who participate at 130 locations across the country.

VTCTA was chosen to host this event for the Las Vegas Valley due to their strong commitment to the U.S Military. There were roughly 100 future soldiers from our community participating in this national event and two recruits, Fabiana Montino-Villegas and Diana Pacheco, seniors at VTCTA.

The U.S. Army Recruiting Command collaborated with NASA and the Space Center in Houston, Texas to host the first national event.