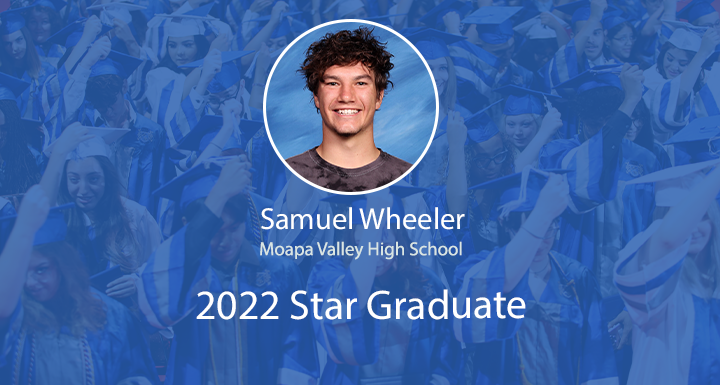 25 Apr

Star Graduate – Moapa Valley

Sam is currently 11th in his class and is by all accounts an asset to MVHS. He fills his schedule with advanced courses and still finds time to challenge himself in other avenues. Sam has always been a hard worker, mastering his first job at age seven. He has experience working in many fields, finally ending with his own entrepreneurship in landscape maintenance. There was even a time that Sam worked alongside the town mortician and states that it taught him true customer service in the necessity of delicacy and sympathy.

He has always been willing to give of his time generously to the community whether he is picking up a shovel or helping decorate for the neighbors wedding. Through his membership at church and his love for community, Sam has been there. In 2014 Moapa suffered devastating floods and Sam could be found helping those who suddenly became homeless. Unlike many students who volunteer for service to improve their chances of gaining admission for their post-secondary endeavors, Sam donates his time because he has a compassionate heart and is always willing to help others. MVHS recognizes Samuel Wheeler as its STAR GRADUATE!

To view more Class of 2022 CCSD Star Grads, click here.