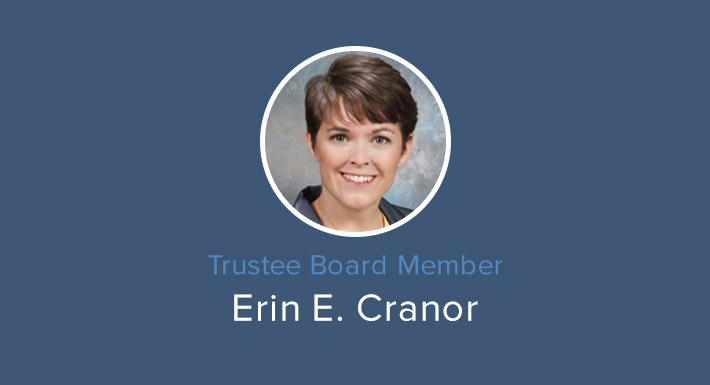 21 Jun

Trustee Cranor announces resignation from Board of School Trustees

Clark County School District (CCSD) Trustee Erin E. Cranor announced during today's work session meeting that she is resigning her position, effective Aug. 16, in order to attend law school at Brigham Young University. Cranor was first elected to represent District G in 2010. Her current term runs through December 2018.

Cranor told the board she was recently awarded a fellowship to earn a joint degree so she can practice law in social justice and civil rights, particularly in the context of religious freedom. While this move means she will not have the time to serve on the school board, Cranor said she jumped at a unique chance to make a long-term contribution in areas she is passionate about. "I have tried to do as much good as possible with the skill set I already have. I am very excited about this opportunity to qualify myself further to make a positive difference in education over the rest of my life," she said.

The Board of School Trustees will appoint a replacement for Cranor at a public meeting to fill out her term. Click here for more information.