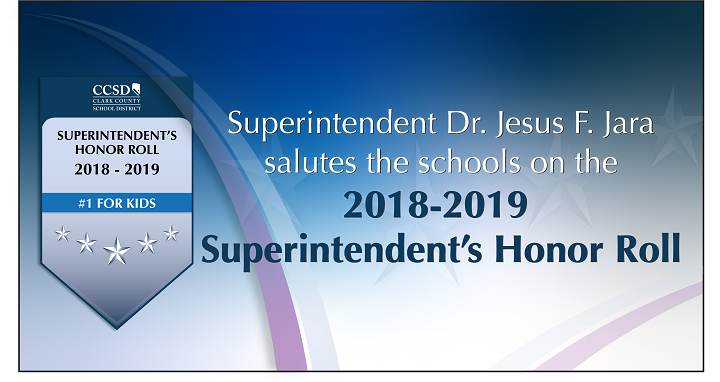 10 Dec
On Nov. 28, Superintendent Dr. Jesus F. Jara recognized the principals of 62 Clark County schools (including two CSSD-sponsored charter schools) as part of the 2018-2019 Superintendent's Honor Roll. Click here to see the list of schools and principal names.
At the celebration event, hosted by The Public Education Foundation, the principals each received a certificate of achievement, commemorative pink and a vinyl banner to display at their school site.
Please join the Superintendent in congratulating the leadership and staff at these schools for their accomplishments in receiving this special honor.