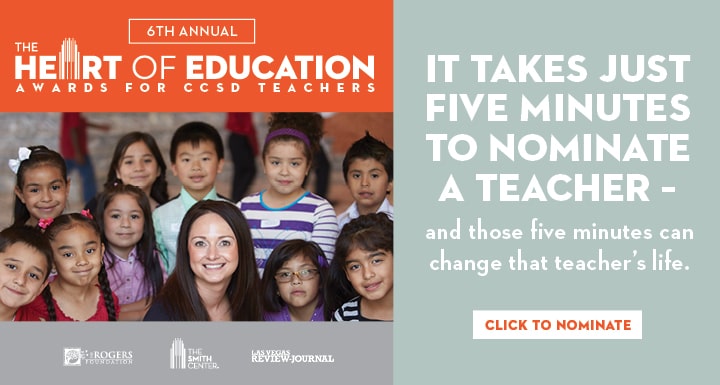 20 Sep

Nominations Open for The Heart of Education Awards

The Smith Center and The Rogers Foundation are reminding the community that nominations are open for the sixth-annual Heart of Education Awards, which recognizes outstanding Clark County School District teachers.

Myron Martin, president of The Smith Center, says this year's awards will be a unique opportunity to recognize the extraordinary ways in which CCSD teachers have gone above and beyond in a virtual school setting.

"We've always known that our teachers are superheroes," Martin says. "Now with online learning requiring even greater mental effort and preparation, our teachers are having to be more resilient, innovative, and imaginative than ever before."

Click here to nominate a CCSD educator or to learn more about the nomination process.

The Smith Center created The Heart of Education Awards in 2015, and the awards are made possible by a long-term commitment from The Rogers Foundation.