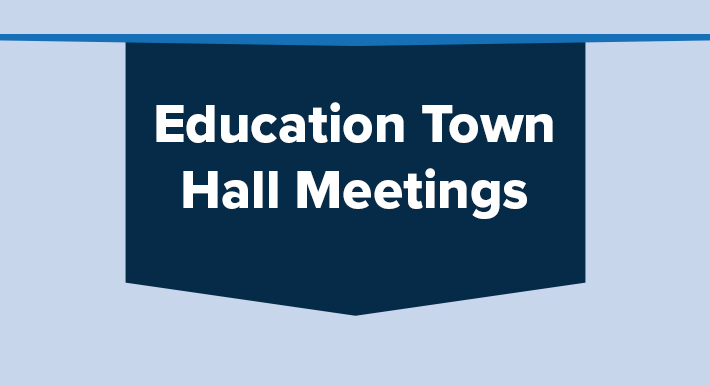 07 Jan

Public invited to Education Town Hall meeting on Jan. 17

The entire Clark County community is invited to provide feedback on the draft CCSD five-year strategic plan at a series of Education Town Hall meetings, led by Superintendent Dr. Jesus F. Jara. Key items for the 2019 legislative session will also be discussed.

Here is the schedule of meetings:

Jan. 8:  3:30 – 4:30 p.m. – Charles Arthur Hughes Middle School, 550 Hafen Lane, Mesquite

*Jan. 9:  6 – 7:30 p.m. – Las Vegas City Hall, Now Café, 495 N. Main St., Las Vegas

Jan. 12:  9 a.m. – Virtual session with rural communities, Facebook Live on CCSD's Facebook page

*Jan. 14:  6 – 7:30 p.m. – Henderson Convention Center, 200 S. Water St., Henderson

*Jan. 17:  6 – 7:30 p.m. – North Las Vegas City Hall, 2250 N. Las Vegas Blvd., North Las Vegas

*Spanish translation will be available at these events.