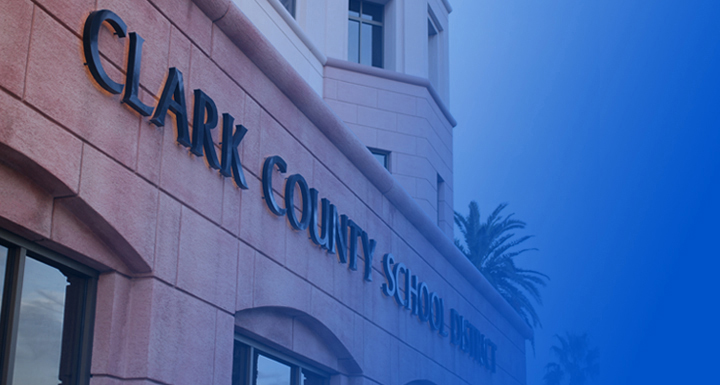 09 Nov

CCSD Plan to Transition to the Hybrid Instructional Model

On Thursday, November 12 the Clark County School District (CCSD) Board of School Trustees received a presentation on the Plan to Transition to the Hybrid Instructional Model. Following the recommendation of the Board President and the Superintendent, with consideration given to Governor Steve Sisolak's recent Stay at Home 2.0 order and the raising numbers of COVID-19 cases, the Board of School Trustees did not take action on this item.

The Board acknowledged the difficulties of transitioning to a hybrid model of instruction during a time when local and national health data indicates concerning trends in COVID-19 positive cases. Trustees continued to express concern for the mental health crisis and the academic crisis associated with students in distance education and stressed the need for additional support in these areas. 

District staff presented to the Board of School Trustees health and safety precautions outlined in the Plan to Transition to the Hybrid Instructional Model. These measures included voluntary employee COVID-19 testing through T.I.E.S, improved HVAC strategies and strict cleaning protocols for District schools and buildings, as well as additional mental health support through the Lifeline pilot program and Wellness Check Teams. 

The hybrid model provides face-to-face instruction for students in cohorts A and B and online instruction for students in full-time distance education. The hybrid model also allows for transportation for eligible students to and from school and the continuation of food distribution for all students. 
---
Through November 20, parents can answer a short questionnaire at http://ccsd.net/survey for the cohort selection(s) for your children. If the District transitions to the hybrid instructional model, this information will guide the District's implementation of the proposed transition to the hybrid instructional model. If you have previously submitted a response to the questionnaire you can submit any changes one time through the 20th. Thank you for your assistance.
---
The District has launched the COVID-19 Positive Cases Dashboard, which allows students, parents, staff and the public to locate and identify which schools and work locations have had or currently have positive COVID-19 cases. Cases displayed on the dashboard are cumulative cases tracked since March 16, 2020, for staff and students.
It is important to note that data utilized to update the dashboard are based on internally confirmed and self-reported COVID-19 positive lab results. The dashboard does not make a distinction between students who are in distance education, hybrid or face-to-face instruction models.