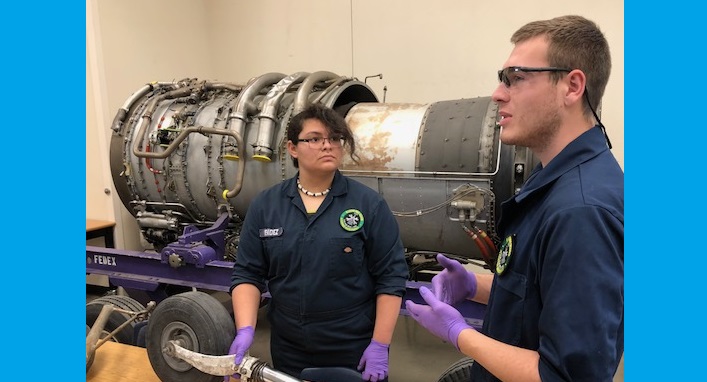 08 Feb

Allegiant donates aircraft parts to aviation students

Representatives from Las Vegas-based airline Allegiant are continuing to support the aviation program at Rancho High School with the Feb. 8 donation of more than $400,000 in aircraft parts. The parts will be utilized by students in the program to teach them how airplanes are built, function and are repaired. This donation of parts expands the airline's efforts to give students hands-on training that will provide them with career-ready job skills.

The aviation program at Rancho High School is the only one in the Clark County School District and one of only a few high school aviation programs in the United States. The program offers two dynamic and unique tracks in engineering or flight for students interested in aviation and aerospace.